Our People
Ralph Wollner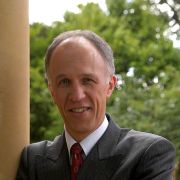 Ralph is an experienced mentor, coach, company director, and facilitator with international experience over many years.
Ralph currently works with the international CEO mentoring group The Executive Connection. He is highly regarded for his ability to challenge and assist CEO's across a broad range of leadership issues in a safe and confidential environment.
Ralph has a broad range of interests and experience. He has a masters degree in law from the George Washington University in Washington DC, is a Fellow of The Australian Institute of Company Directors, and an Associate Fellow of The Australian Institute of Management. He was appointed an Adjunct Professor of RMIT University in 1999 and has since been reappointed twice.
From 1980 to 1997 Ralph was the Managing Director of one of Australia's largest and most successful textile companies. During that time he was active in formulating industry policy in a variety of roles including the Deputy President of the Council of the Textile and Fashion Industries of Australia. He was also active in industry education as a counsellor and as the Deputy President of the Melbourne Institute of Textiles.
Ralph has also been active in other areas. He was a co-founder of the Australian Distributed Incubator, a federally funded IT&C national virtual incubator, and has assisted numerous IT start-ups develop their business models and deal with early-stage business issues. He has worked internationally as a specialist consultant reviewing the efficiency of manufacturing companies in Vietnam and has been a successful property investor and developer for over 25 years, developing properties in Brisbane, the Gold Coast, Sydney, and Melbourne.
Ralph is active in the community – he is currently serving as the President of the 550 member Ajax Junior Football Club. He is married and has four children.
Jola Starkowski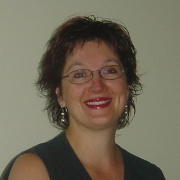 Jola Starkowski has had over 15 years experience in personal and team development. She has an extensive background in communication, leadership development, time management, customer service and performance management.
In particular, Jola provides one-on-one coaching and development programs, and delivers training programs, workshop facilitation, and consulting services.
Her ability to analyze client needs and develop tailored programs based on these needs has earned her a reputation as a highly successful coach and facilitator.
Jola has a degree in Psychology and has completed a Brief Solution Focused Therapy Course. Jola is accredited to deliver the Genos Emotional Intelligence Instrument.